Get Glowing: 4 Tips to Refresh Your Skincare Routine
We, like you, are worried and consumed by everything going on in the world during this uncertain time. We're working hard over here to bring you a little positivity as often as we can whether it's sharing shopping lists of our current favorites, recommending at-home self care nights, or giving you our best work from home tips learned over time as a company with a remote workforce (coming soon)! In today's blog post, we will be sharing a few quick ways to refresh your skincare routine because if we can't be out in the sunshine, we need to get our lit-from-within glow on!
When asked to share your skincare routine, you immediately think of what you do for your face, maybe your neck and décolletage, right? Hey, we were once just as guilty of having an elaborate 11-step facial routine and then maybe throwing a lotion on our legs after shaving. 
As part of your skincare refresh, remember not to neglect all of your skin! Butter up your arms, legs, and torso and use Rica's dry brush to increase circulation and exfoliation.
2. Sanitize, MOISTURIZE, repeat
Our hands at the end of social distancing: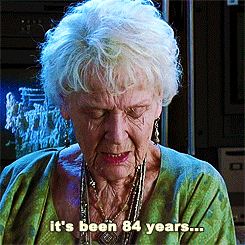 Even for those of us clean freaks with regularly impeccable hygiene, we are washing our hands A LOT lately. Skincare experts always recommend taking your facial treatments down your neck and onto your hands as they show early signs of aging! We highly recommend keeping lotion next to your hand soap and an extra one on your desk. 
We're loving Luin Living's all natural lotion bar for its ease of use and incredible, clean ingredients. Just break off a piece during that Zoom call, warm it up in your hands, and voila... youth. We think it might be our new stress ball.
3. Makeup Removal Done Right
Slow down and turn an ordinary task like taking your makeup off into a relaxing part of your routine. You can achieve an at home mini facial effect with a cream cleanser (we love Rica's face meringue cream cleanser) and an extra-soft facial towel (nothing compares to the Luin Living black facial towel for makeup removal without towel stains, nothing.)
First, melt a dime-sized dollop of Rica's face meringue cream cleanser over your entire face in circular motions to loosen dirt, oil & makeup. Next, wet the facial towel in hot water and ring out. Apply the towel to your face and steam 30 - 60 seconds. As the towel cools, rinse & reheat several times. Post-steam, gently wipe away meringue with the towel. Hello cleansed, dewy & conditioned skin!
Follow up with Rica's Fennel + Rosehip Serum, the perfect wrinkle-preventative treatment. 
 4. Step Up Your At-Home Mani
Bring the salon home by making your DIY manicure a fun event to look forward to. Pour yourself a glass of wine, turn on Bravo and take time to do all the steps of a professional manicure.
Mix warm water and calming, aromatic bath salts in a bowl to soak your nails before painting, lotion your hands after your mani and calm down by wrapping your hands in a hot towel. We've been especially loving Rica's tub salts for a soak to relax our tense hands after a day of typing.
Finish up your mani with a multi-tasking product like Rica's Fennel + Rosehip Serum applied to your cuticles. Leave it on your desk to moisturize alongside your lotion bar throughout the day.
Leave a comment